A Slimmer Looking You: Abdominoplasty in Sydney With Dr. Damian Marucci
With the new year comes weight loss goals. You're going to eat right and get plenty of exercise and this time you're going to stick to it. However, your weight loss success may lead to excess skin creating an unsightly sagging bag-like appearance over your new lower abdomen. Fortunately, this can be corrected with a procedure known as abdominoplasty.
What causes loose or sagging skin around the abdomen?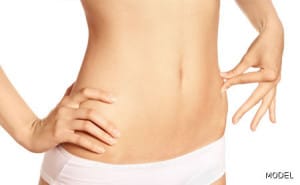 There are several reasons why an individual could experience loose abdominal tissue. Some of the most common causes are excessive weight loss and pregnancy, which both cause a massive reduction in abdominal size. Some individuals naturally have fatty deposits and lax tissue due to hereditary traits, and aging also contributes to these factors. Other surgeries, particularly liposuction, may necessitate abdominoplasty in some individuals. Many patients, especially those who have endured the joys of pregnancy, may have lax abdominal muscles that sag and need tightening. All these lower abdominal issues may lead to back pain, a sensation of loss of abdominal support and even rashes within the skin fold.
What is abdominoplasty?
For some individuals, no amount of exercise or healthy eating can give them the final result they desire, often because of excess tissue. Abdominoplasty, also known as a "tummy tuck," is a surgical procedure to restore the loose, sagging skin around the abdomen. During the procedure, excess fat is removed and weakened muscles are tightened to create a more desirable abdominal profile.
Am I a good candidate for abdominoplasty?
While abdominoplasty is a permanent procedure, it is not recommended for individuals whose weight continues to fluctuate or women who may become pregnant again. Otherwise, healthy non-smoking individuals may be recommended for abdominoplasty. Patients interested in abdominoplasty can consult Dr. Damian Marucci to find if the procedure is right for you.
What can I expect during the procedure?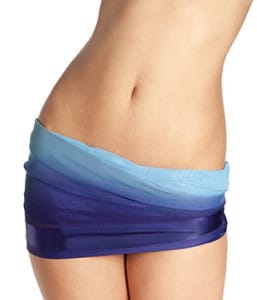 Abdominoplasty surgery is performed under general anaesthesia. A catheter is inserted into the bladder once the patient is asleep. Dr Marucci usually performs liposuction to the abdomen, pubic area and flanks. An incision is then made along the pubic hairline that is easily hidden under clothing and swimwear. An incision is also made around the belly button. When the skin is lifted, the underlying abdominal muscles are repaired to form a tighter profile. The skin is pulled taut and any excess is removed to follow the new contours of the abdomen. Drainage tubes are placed underneath the skin and remain in for a few days. The incision site is closed with sutures, covered with paper tape, and the patient is placed in a binder.
What is the recovery process like?
Following the procedure, Dr. Marucci will provide you with all post care instructions and any necessary medication. A binder is worn for a few weeks to reduce swelling. Swelling and bruising is expected and completely normal. Showering can typically occur the next day. Patients can go home with their draining tubes in place. Exercise and heavy lifting should be avoided for six weeks. Most patients are mobile four to five days after surgery and can return to work after two weeks.
You can see some of Dr Marucci's before and after abdominoplasty results here.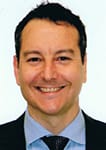 Dr. Marucci is an accomplished and highly regarded Abdominoplasty surgeon with years of experience. If you or someone you know is interested in abdominoplasty contact the office of Dr. Damian Marucci for more information. Our staff is happy to answer questions and to schedule your consultation and evaluation. Contact our office today at 02 9588 6374