About Dr. Marucci
Highly Trained, Dedicated Plastic Surgeon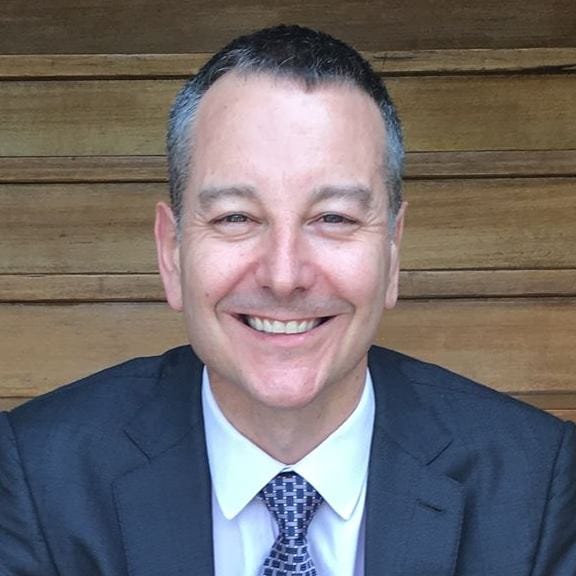 Plastic surgeon Damian Marucci is one of the foremost practitioners of cosmetic and reconstructive surgery in Sydney. Whether it is the subtlety of anti-wrinkle treatment, the artistry of facial plastic surgery, the technical complexity of reconstructive microsurgery, or the challenge of facial trauma and skin cancer, Dr. Marucci does it all with care, precision, and an attention to detail that has earned him his reputation for excellence.
To find out how our highly trained, exceptionally skilled plastic surgeon can help you, contact our Kogarah or Miranda clinic today.
Education and Training
Dr. Marucci obtained degrees in Medicine, Surgery, and Arts from the University of Sydney. He is one of the few plastic surgeons with a PhD in Surgery, which was awarded by the University of Sydney. He has developed and patented a range of minimally invasive surgical instruments that minimise tissue trauma and improve patient healing.
After completing his plastic surgery training in Sydney, Dr. Marucci undertook a fellowship in Plastic and Reconstructive Surgery at the world-renowned Oxford Plastic Surgery Unit in England. He then completed a specialist Craniofacial Surgery fellowship at the prestigious Great Ormond Street Hospital for Sick Children in London. Dr. Marucci was then awarded the Mentor International Aesthetic Surgery Fellowship in London, working with Mr. Barry Jones, one of the world's best aesthetic plastic surgeons.
Dr. Marucci returned to Sydney in late 2007 and has since been practicing alongside the esteemed Dr. Darrell Perkins.
Awards and Accolades
Dr. Marucci has been well-recognised by a number of organizations. During his training, he was awarded the following distinctions:
· Royal Australasian College of Surgeons Surgeon Scientist Scholarship
· Young Investigator Award from the Surgical Research Society
· Noel Newton Medal from the Royal Australasian College of Surgeons
· Excellence in Teaching Award from the University of Sydney
· A number of awards for "Best Paper" and "Best Presentation" at various conferences
Upon completion of his training, Dr. Marucci was awarded the Hugh Johnston travel grant from the Royal Australasian College of Surgeons, with which he used to spend a year as the plastic surgery fellow in the Oxford Plastic Surgery Unit in the United Kingdom.
Current Work
Dr. Marucci currently works in both the public and the private sectors. He has appointments at St. George Hospital, St. George Private Hospital, St. Vincent's Hospital, St. Vincent's Private Hospital, the Aesthetic Day Surgery (where he is a Director) and the Children's Hospital at Westmead. He has previously volunteered on surgical missions to war-torn countries with Medecins Sans Frontieres. He regularly travels to developing nations to perform plastic surgery with Interplast, including recent trips to Samoa and the Philippines.
He specialises in major reconstructive surgery after breast cancer, skin cancer, and head and neck cancer, as well as facial trauma. He also performs lower limb reconstruction after trauma.
Additionally, he performs a number of cosmetic surgeries to enhance people's appearance, including breast augmentation, breast reduction, abdominoplasty (tummy tuck), rhinoplasty, and face lift surgery.
Leadership and Published Work
Dr. Marucci currently holds prominent positions with a number of organisations, including:
· Immediate former Secretary of the NSW Chapter of the Australian Society of Plastic Surgeons
· Member of the Australian Society of Aesthetic Plastic Surgeons
· Member of Australian Society of Plastic Surgeons
· Associate Member of the American Society of Plastic Surgeons
· Member of the Australian New Zealand Society of Cranio Maxillo Facial Surgery
· Member of the Australian Medical Association
Dr. Marucci is widely published in plastic surgery literature, including recent papers in the Journal of Plastic, Reconstructive, and Aesthetic Surgery (JPRAS) on short scar facelifting. He has 24 publications in peer-reviewed journals and he regularly presents at national and international meetings.
As a widely respected plastic surgeon, Dr. Marucci is also heavily involved with the training of future plastic surgeons and he runs regular teaching sessions for junior surgeons, which are highly regarded.
Learn More about Our Top Plastic Surgeon
Plastic surgeon Damian Marucci goes above and beyond to make sure his patients always feel comfortable and have a pleasant experience while visiting his practice. He has the expertise and skill combined with a warm, friendly demeanor, making him a top choice for anyone considering undergoing plastic surgery. He has been invested in the field of plastic surgery for years – researching, teaching, advancing technologies and tools, and leading the way for plastic surgeons around the world.
If you are looking for a plastic surgeon to handle your cosmetic or reconstructive needs, contact our Kogarah or Miranda cosmetic and reconstructive surgery practice today.
You can also email Dr. Marucci directly at dmarucci@aestheticdaysurgery.com.au.