Give Mother Nature A Little Boost
Cosmetic Surgery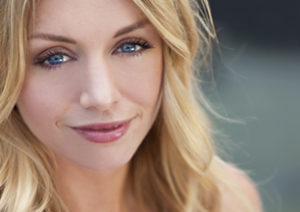 Are you considering changing or enhancing your appearance in some way? Dr. Damian Marucci specialises in various cosmetic surgery procedures to help patients in Kogarah, Miranda, and communities throughout the Sydney region not only improve their appearance, but feel refreshed and rejuvenated. Dr. Marucci offers both surgical and non-surgical procedures that will help you to achieve your aesthetic goals. Whether you are seeking just a minor improvement, or would like a more extensive cosmetic "makeover", Dr. Marucci will work closely with you to plan out the best course of action to meet your needs. To learn more about our available cosmetic surgery procedures, contact our Kogarah, New South Wales practice today.
Comprehensive Cosmetic Surgery Procedures
Facial cosmetic surgery procedures are available to improve the contours of the face, for a more symmetrical or balanced facial appearance. We offer a number of procedures that can take years off of your appearance, for a beautiful, youthful glow.
Face lift surgery is a surgical approach to tightening and smoothing out lines, wrinkles, creases, or sagging anywhere on the face or neck.
Rhinoplasty is a surgical procedure that can reshape, resize, or restructure the nose to be more in proportion to your other facial features. Additionally, rhinoplasty surgery can improve your breathing, if that is a problem.
Otoplasty, or ear "pin back" surgery, is useful for patients who want to reshape or reposition the ears. Children or adults undergo this type of surgery to correct prominent ears.
Eyelid surgery, or blepharoplasty, can help brighten up the area around the eyes by correcting bags under the eyes, and loose, sagging skin on the upper and lower eyelids.
Brow lift surgery can help to smooth out wrinkles across the forehead, or between the brows. The surgery also lifts sagging or drooping brows.
Anti wrinkle injection are non-surgical treatments that smooth out lines in various areas on the face.
Body surgery procedures allow patients to transform various parts of the body to look and feel the way they want. Dr. Marucci provides exceptional results that allow patients to enhance what Mother Nature already gave them.
Breast augmentation surgery can add volume to or reshape the breasts with the use of natural-looking implants.
Breast reduction surgery is the process of eliminating excessive tissue in the breasts whilst repositioning the "sagging" nipple. This procedure can not only reposition the breast tissue back where it should be, but also combat the discomfort associated with overly large breasts.
Breast lift surgery is useful for correcting sagging breasts caused by age, pregnancy, or weight fluctuation. The procedure involves the removal of excess skin and tissue to firm and tighten the breasts.
Abdominoplasty, also known as a tummy tuck, effectively firms the abdomen by eliminating excess skin or fat in the lower abdomen, while tightening the underlying muscles. Patients can enjoy the flat, smooth, tight abs they have always wanted. This surgery is popular among women who have previously given birth.
Liposuction gives patients a slimmer figure by removing fat deposits on virtually any problem area of the body. The procedure can help enhance the contours of the body, as well as improve body proportion.
Learn More about Cosmetic Surgery
At Dr. Marucci's practice, our goal is to provide patients with long-lasting, natural results, with minimal scaring and the least amount of downtime possible. We want every patient to feel beautiful and confident in the way they look. To learn more about our comprehensive cosmetic surgery treatments, contact our Kogarah practice today. We are pleased to provide exceptional cosmetic surgery to patients throughout the greater Sydney area.