Breast Augmentation
Breast Augmentation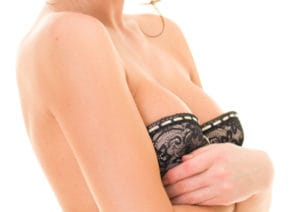 Are you unhappy with the size of your breasts? Breast enhancement surgery can improve the size of your bust to make your overall figure more proportional. Dr. Damian Marucci specialises in breast augmentation surgery, giving patients throughout Kogarah and Caringbah, New South Wales and the Sydney area enhanced confidence and a refreshed quality of life. Breast augmentation surgery is an excellent solution for altering the size, shape, or symmetry of your breasts. To learn more about breast augmentation surgery, contact our Kogarah clinic today.
Things to Consider in Breast Augmentation Surgery
The process of selecting the implant which is right for you is both a science and an art – a process where you work in collaboration with your plastic surgeon from your very first breast augmentation surgery consultation to achieve your aesthetic goals. Dr Marucci believes that your breast augmentation result should look natural. The aim is for long lasting results that minimise the impact on the soft tissues of your breast.
There are many variables in breast implant selection. The implant should be of the most approppriate width and height for your chest wall. The volume of the implant should be a reflection of your desired cup size, keeping in mind that it is important not to stretch the tissues of breast too much – this can lead to problems down the track. Implants come in both "round" and "anatomical" shapes. Finally, the vast majority of implants currently used contain cohesive silicone gel within a textured shell.
Breast Augmentation Procedure
The breast augmentation surgery is performed under a general anaesthetic, usually as "Day Surgery". Dr Marucci only works with anaesthetists accredited with the Australian and New Zealand College of Anaesthetists at fully accredited private hospitals. Intravenous antibiotics are given at the time of surgery and patients go home with table antibiotics and pain killers.
There are a number of different incisions which can be made to insert the implant under the breast:
Under the breast at the crease, which is known as an inframammary incision
Under the armpit, which is called a transaxillary incision
Around the areola, which is considered a pariareolar incision
The incision location will depend on several factors, including the size and type of implant being placed, and will be determined by you and Dr. Marucci during your consultation. Dr. Marucci will make sure incisions are unnoticeable and cause minimal scarring once healed.
Once the incision has been made, the implant is inserted through the opening and placed either under the pectoral muscle ("submuscular") or behind the breast tissue ("subglandular"). Dr. Marucci will discuss your options in detail, and recommend the location that best suits your body type and desired outcome. Overall, thinner patients get a more natural looking result if the implant is placed under the muscle.
Once the implants are in position, the incisions will be closed with dissolving sutures. Results are instantly noticeable, although there will be swelling, which will go down in time. The appearance of the incision lines will fade over time generally to fine white lines that are hard to see.
During the initial recovery from breast augmentation, patients may experience some soreness which is usually controlled with tablet pain killers. There is usually some swelling, and possible bruising, both of which subside after a short time. Dr Marucci allows his patients to shower from the following day, but to avoid swimming and exercise for a number of weeks. Dr Marucci has all his patients wear a sports bra (one with no underwire) on their way home from the surgery.
Candidates for Breast Augmentation
During your initial consultation at our plastic surgery practice, Dr. Marucci will determine if you are a good candidate for breast augmentation surgery. It is at this time that he will ask questions regarding your medical history, including any existing conditions. He will also conduct an examination and inquire about your aesthetic goals.
The ideal candidate for breast augmentation surgery is virtually anyone who:
Is over the age of 18
Wants to enhance their physical appearance
Is in good physical and mental health
Has realistic expectations of the treatment
Has naturally small, asymmetrical, or sagging breasts
Wants to reconstruct the breasts after undergoing a mastectomy from breast cancer
Has had a decrease in breast size due to extreme weight loss or other factors
Individuals who are pregnant or nursing are not good candidates for breast augmentation.
Benefits of Breast Augmentation
There are a number of benefits to undergoing breast augmentation surgery, including:
Customize the size, shape, and feel of your breasts
Improve the contours of the body
More clothing options
Enhance self-esteem and confidence
Safe and effective procedure
Little to no visible scarring
Results can look as natural as you would like
Results instantly visible
Can combine with a breast lift
Improve body proportions and symmetry
Risks and Side Effects of Breast Augmentation
As with all cosmetic surgeries, there are some risks and side effects associated with breast augmentation surgery. While the treatment is considered safe, you should be well informed of any possible complications before you go ahead with surgery. Dr. Marucci will address any concerns you may have during your consultations. Dr Marucci provides all his patients with written advice about the nature of the surgery and the potential risks and complications.
Learn More about Breast Augmentation
If you are interested in enhancing your breast size, Dr. Marucci is a talented cosmetic surgeon that will give you the results you want. Regardless of your reasons or what your aesthetic goals are, you deserve to feel beautiful and confident in the way you look. To learn more about breast augmentation surgery, contact our Kogarah or Miranda practice, serving patients throughout the Sydney region, today.