Facial Surgery
Facial Plastic Surgery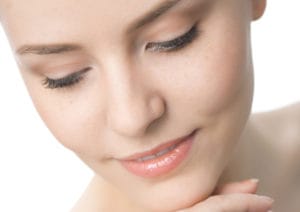 Feeling fantastic is the best part of looking your very best. This is why Dr. Damian Marucci offers a wide array of cosmetic facial plastic surgery procedures to patients throughout Kogarah and Sydney. Dr. Marucci can skillfully enhance the features of the face, for a beautiful, youthful, or symmetrical appearance. Whether you want to brighten up your already gorgeous eyes, or perhaps reshape the nose or ears to better fit in accordance with your other features, we have the solution. Dr. Marucci examines each patient's facial structure with an artistic eye, and recommends the best course of action for improving his or her characteristics. Our goal is to make adjustments that will best bring out your natural beauty. To learn more about our cosmetic facial surgery procedures, contact our Kogarah practice today.
Facial Plastic Surgery Procedures
Dr. Marucci combines finely honed surgical skills with an artist's eye for aesthetics in providing the following facial plastic surgery procedures:
Face Lift Surgery
Face lift surgery will eliminate obvious signs of age on the face or neck, such as lines and wrinkles, or loose, sagging skin. During the face lift procedure, incisions are made along the hairline, the skin is tightened and smoothed, and any excess skin or fat is removed. The procedure is recommended for men or women, 40 to 70 years of age, who are in good health and have realistic expectations of the results that are possible. Dr. Marucci performs endoscopic face lift surgery, in which there are no visible scars, as well as full face lift surgery, lower face lift surgery, mid face lift surgery, or a mini face lift.
Rhinoplasty
Rhinoplasty, also known as a "nose job", is one of the most popular cosmetic facial surgery procedures available, and helps individuals reshape or resize their nose to better fit the aesthetic features of their face. During your consultation, Dr. Marucci will discuss your goals, conduct a thorough physical examination, and recommend the best process to meet your needs. Virtually anyone who wants to adjust the size or shape of their nose may benefit from rhinoplasty surgery. Plus, individuals who have had a broken nose, or who have problems breathing are also good candidates for the surgery.
Otoplasty (Ear Pinning Surgery)
Otoplasty, or ear surgery, can help people revise abnormally large or protruding ears. The procedure is commonly performed on adults and children over the age of 4. The otoplasty procedure entails a small incision made behind the ear in order to reshape or resize the ear cartilage. Once complete, the ears are far less conspicuous, and blend in naturally with facial features. The scar is usually very small and undetectable. The surgery is ideal for individuals who want to change the appearance of their ears in some way.
Eyelid Surgery (Blepharoplasty)
Eyelid surgery is excellent for correcting "bags" under the eyes, as well as sagging or drooping of the upper or lower eyelids. During the procedure, excess skin or fat pockets around the eyes are removed. Eyelid surgery, also known as blepharoplasty, is recommended for patients over the age of 35, who want to look more bright-eyed, awake, and youthful. The surgery is often carried out to not only correct facial aesthetics, but also to mitigate vision problems cause by drooping eyelids. Dr. Marucci performs upper eyelid surgery, lower eyelid surgery, and laser eyelid surgery, as well as Asian eyelid surgery.
Brow Lift Surgery
Brow lift surgery is an effective approach to erasing the appearance of horizontal wrinkles that form of the forehead as a sign of aging. Additionally, the procedure can correct the appearance of vertical lines between the brows, or reposition eyebrows that tend to sit lower on a person's face. Many individuals choose to undergo brow lift surgery to achieve a more youthful and pleasant appearance. Dr. Marucci can perform either an endoscopic brow lift, which is less invasive, or a traditional brow lift.
Facial Trauma Surgery
Broken facial bones – jaw bones, cheek bones, and eye sockets – are common occurrences. These injuries may result from motor vehicle accidents, sport, work-related trauma or inter-personal violence. If left untreated, broken facial bones can lead to serious functional problems involving speech, vision, and chewing. Broken facial bones may also cause cosmetic deformity.
Dr. Marucci is a plastic surgeon with an interest in facial trauma. His goal is to treat facial injuries with a result that is functional AND cosmetic. He regularly treats complex facial injuries in his capacity as a surgeon working at St. Vincent's Hospital and St. George Hospital. Facial trauma surgery can also be performed in one of the many private hospitals at which Dr. Marucci works.
Injectable Treatments: An Alternative to Surgery
For patients who want to achieve a youthful appearance by eliminating facial lines and wrinkles without having to undergo extensive surgery, injectable treatments are available. Dr. Marucci administersall the popular antiwrinkle treatments as well as dermal fillers to smooth out noticeable signs of age on the face.
Learn More about Facial Plastic Surgery
If you are interested in correcting any facial flaws, or enhancing your appearance in some way, Dr. Marucci has the skill, artistry, and advanced tools to carry out any procedure impeccably. To learn more about available facial plastic surgery procedures, contact our Kogarah or Miranda practice, serving patients throughout Sydney, today.